MIPIM Awards is an internationally-renowned real estate competition held at MIPIM, the world's property market taking place from 10 to 13 March, 2015 at the Palais des Festivals in Cannes. The MIPIM Awards aims to give project developers the industry's recognition they deserve. Learn more about this key event of the real estate industry on the MIPIM Awards website or check out the MIPIM 2015 official video playlist!
BEST HOTEL & TOURISM RESORT SPONSORED BY JLL
Center Parcs Woburn Forest
Bedfordshire, United Kingdom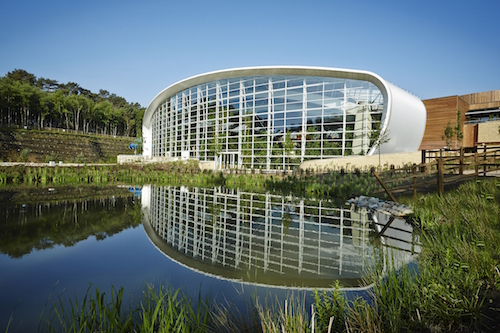 Center Parcs Woburn Forest, set in 362 acres of forest in Bedfordshire, opened its doors in June 2014, Center Parcs Woburn Forest has a unique 'Subtropical Swimming Paradise' design, with a state-of-the-art Aqua Sana Spa, 625 lodges, a 75-bed hotel, six Spa Suites as well as 13 restaurants, shops and more than 100 leisure activities.
Peter Gamble, Partner at Holder Mathias, said: "Center Parcs has been a wonderful client throughout this project. Together with our design team colleagues, we are really very privileged to have worked on buildings that give so much enjoyment to so many families."
LOOK AT THE WINNERS OF ASIA HOTEL DESIGN AWARDS
BEST INDUSTRIAL & LOGISTICS DEVELOPMENT
Würth Svenska AB
Örebro, Sweden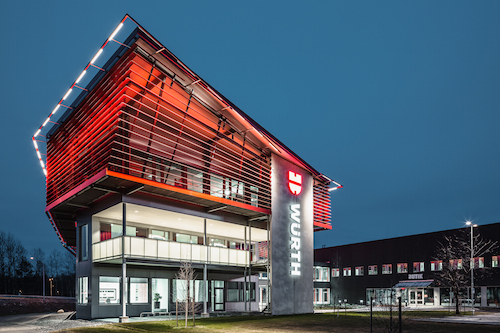 The Swedish headquarters of Würth won the MIPIM Award 2015 in the Best Industrial and Logistics Development category. The landmark building designed by White arkitekterwas the only Swedish building shortlisted in the 2015 MIPIM Awards, which celebrate the best of international real estate.
The architect and head of White arkitekter's office in Örebro, Viktoria Busqkvist, said: "Winning the first prize in competition with some of the world's best architects is an honour. This building, the headquarters of Würth Sweden, lives up to its location as an iconic gateway building to the city of Örebro in the heart of Sweden. I am proud of our team that have created a building that is home to a highly efficient automated warehouse system, which is critical for a logistics company."
BEST INNOVATIVE GREEN BUILDING
One Central Park
Sydney, Australia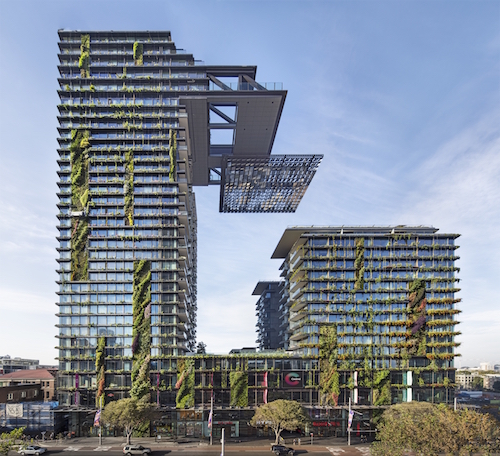 Central Park's Development Director, Mick Caddey, said: "Frasers Property, together with our joint venture partners Sekisui House Australia, is incredibly grateful to MIPIM for this recognition. Being named the Best Innovative Green Building is a huge endorsement from the international architectural community and reinforces the extraordinary design and sustainability credentials of One Central Park.
"One Central Park is an exemplar of what can be achieved when world-leading design partners collaborate and pioneering sustainability initiates are undertaken: a development that is truly innovative and unique," Mr Caddey added.
BEST OFFICE & BUSINESS DEVELOPMENT
Selcuk Ecza HQ
Istanbul, Turkey
Tabanlioğlu Architects' Selcuk Ezca office headquarters appears like a small country settlement, a juxtaposition of seven house-like volumes with hipped roofs forming the main office campus. Located in Istanbul, Turkey, the individual 'houses' integrate seamlessly with each other via gardens, roof gardens, upper and lower patios, paths and atriums. The brown colour of the exterior highlights the soft wood effect and unifies the structure. Daylight enters through the roofs and transparent sides, creating a diffused lighting ambience in the spacious internal space right through to the basement floor. To provide balance of light and shadow and to increase the efficiency of passive climate control, the masses are enveloped with a functional and aesthetically striking mesh system.
LOOK AT THE EUROPEAN HOTEL DESIGN AWARDS
BEST REFURBISHED BUILDING
Dreischeibenhaus
Dusseldorf, Germany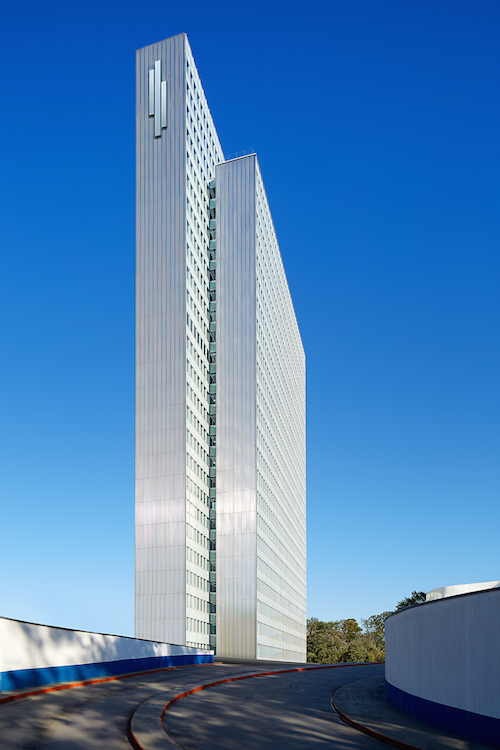 BEST RESIDENTIAL DEVELOPMENT
Krøyers Plads I
Copenhagen, Denmark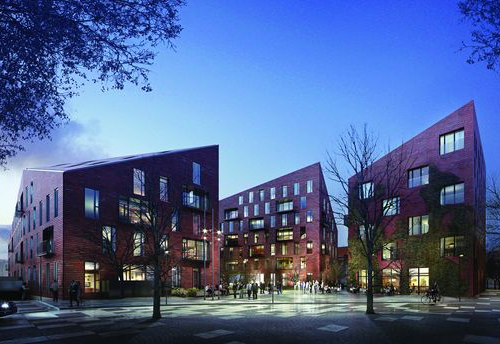 NCC's Krøyers Plads is the first eco-labelled apartment project in Denmark, and won on a combination of sustainability and world class architecture.
René Brandt from NCC Housing in Denmark received the prize together with the architects from COBE and VLA. "It is a great honour to receive this award, and we are happy and proud of the recognition. The project has been quite a few years in the making, and it is great to finally see the results of the hard work", said René Brandt.
See Also: JAYA IBRAHIM IS TO RECEIVE THE OUTSTANDING CONTRIBUTION AWARD 2015
BEST SHOPPING CENTRE
Markthal Rotterdam
Rotterdam, The Netherlands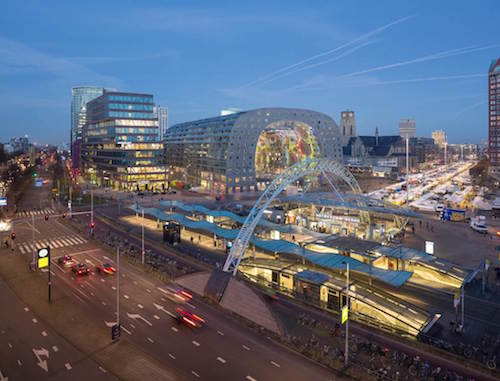 Rotterdam Market Hall offers 96 fresh food units, 20 shops and restaurants and a wide variety of different cuisines, cultures and businesses. In addition to the established well-known retailers, there is room for the local heroes with their specific offerings
Provast Partner Hans de Jong said : "We are extremely proud that the Market Hall has won this prestigious global award. Both nationally and internationally there is much interest in this project. The consumer has embraced the Market Hall which embodies a new trend for offering fresh produce. The Market Hall is leading the way for many future developments in the field of food retail."
BEST URBAN REGENERATION PROJECT
Boulevard Euromediterranée – Marseille's new waterfront
Marseille, France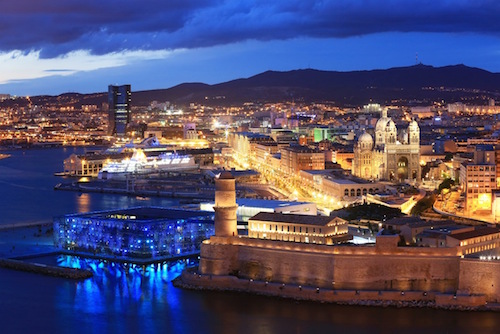 Under the direction of Yves Lion, François Kern and Guerric Péré, the former north-south motorway has been transformed into a 3 km promenade, perfect for a leisurely stroll. Two wide, treelined pavements (14 m wide, with 2,000 trees) give families and tourists plenty of room to walk along the docks of the harbour, passing by the impressive new facilities scattered along the waterfront: MuCEM, Villa Méditerranée, Regards de Provence museum, Terrasses du Port, Silo, and more.
Architect Yves Lion said: "I had the notion of reconquering the waterfront in mind when I designed the Boulevard Euroméditerranée. Since the 1940s-1950s, the city of Marseille had lost contact with its harbour. The motorway was a significant barrier. When the motorway disappeared, we were able to develop a 3-kilometre boulevard, in one go. The boulevard is an important part of urban vitality, marking the emergence of a new neighbourhood. For fourteen years, we worked to transform a site that never ceased to amaze us.
See also: RESTAURANT & BAR DESIGN AWARD WINNERS: 10 TOP HOSPITALITY DESIGN PROJECTS
BEST FUTURE PROJECT
Cité musicale départementale de l'Île Seguin
Boulogne-Billancourt, France

BEST FUTURA MEGA PROJECT
New North Zealand Hospital
Hilleroed, Denmark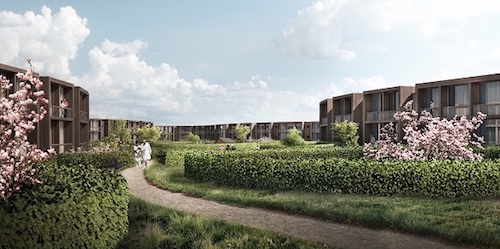 PEOPLE'S CHOICE AWARD
Oxygen Eco-tower
Jakarta, Indonesia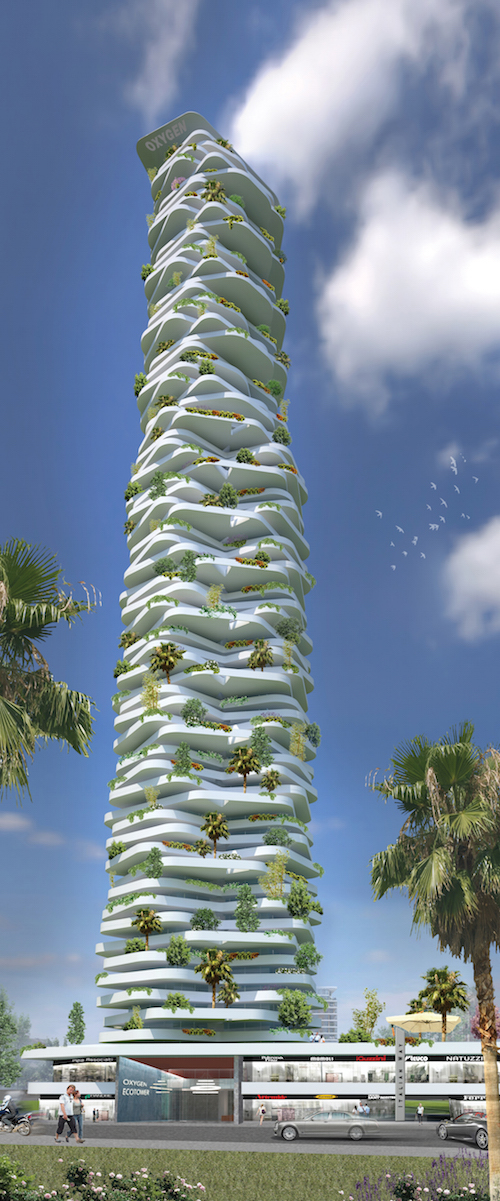 Architect: Progetto CMR Engineering Integrated Services S.r.l.
Developer/Client: Bimantra Citra
Other: Tecnimont Civil Construction & Permasteelisa Group (project management), Cimolai (construction company) Peia Associati (support interior design concept)
SPECIAL JURY AWARD
Queen Elizabeth Olympic Park
London, United Kingdom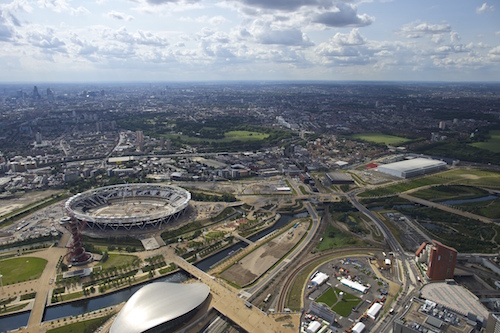 Architect: Erect Architects with LUC landscape architect, James Corner Field Operations with Make Architects
Developer: London Legacy Development Corporation
Other: MACE, LDA Design with Hargreaves Associates, Atkins and Arup, Buro Four, BAM Nuttall, Balfour Beatty, Lagan, H. And J. Martin, ISG, Skanska, and Buckingham
David Goldstone, chief executive of the London Legacy Development Corporation, said:  "We are delighted that MIPIM delegates voted for the London Legacy Development Corporation in recognition of our work on the transformation of Queen Elizabeth Olympic Park and the surrounding area. This award is a tribute to the vision to create a new part of London and the very considerable progress that all involved have made so far,  and we hope that many more people will come and enjoy this very special place."
@blog.mipimworld.com
FOLLOW INTERIOR DESIGN GIANTS ON PINTEREST.COM